In less than a month, our local filmmakers will, again, make us feel in awe, inspired, maybe a bit angry (with realization) and a lot more in love with how their crafts are on Cinemalaya 14. 10 short and 10 full-length films will run for a week in select local cinemas and at CCP theater. So save up because we will surely binge watch and do a countdown until the premiere on August 3. Here are five things to look forward to in this year's Cinemalaya:
1. We will learn more about Martial Law in ML
Martial Law dark era in the Philippine history. All the oppression and control that the Filipinos went through for nine years. ML tells a story about Carlo, a university student who experienced abuse one night during the Martial Law in the Philippines.
2. Glaiza de Castro's role in Liway is empowering!
Glaiza de Castro plays a role on Liway, an NPA whose rebellious tactics are masked by her beauty.
3. We'll see big celebrities in non-flashy roles
This year's Cinemalaya films mostly depicts the story of the Filipinos who work blue-collared jobs and aging roles with diseases living along the railroads, not in a big mansion with private nurses.
4. Plus 10 short films!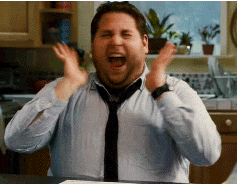 What's better than 10 full-length films? 10 short films that come with it! Cinemalaya released the list of titles of Short films which will premiere on August 3 as well.
5. Because we get to celebrate the talent of Filipino filmmakers and artists!
Cinemalaya Film Festivals prove that quality Filipino films do not always come from big film production houses. These films are mostly relatable to us and are eye-opening to each viewer.