#5SOSJustWokeUpInMNL is happening this Thursday, July 11 at the New Frontier Theater and we want some lucky MEG readers to rock out at their concert!
Answer this trivia quiz about the boys and get a chance to win a pair of tickets!
(We'll be picking 3 winners, so go and ace this ultimate 5SOS fan quiz!)
Where did Luke, Michael and Calum attend school when they first met?
Who from One Direction tweeted first about 5SOS? (Hint: He tweeted the link to Gotta Get Out)
Michael Clifford has a silver free ____ card where he can get the product for life. It was given by a fan.
Their first music release was an EP called _____?
What current clothing pattern is Ashton Irwin obsessed with at the moment?
What is Luke Hemmings' bulldog-terrier named?
At the 2014 Billboard Music Awards (which was their first US performance) who messed up their introduction?
When did 5SOS release their latest song, 'Easier'?
What is Luke and Ashton's zodiac sign?
Calum is half ___ and half ___?
Win A Pair Of 5SOS Tickets If You Get A Perfect Score In This Ultimate 5SOS Fan Quiz!
Try again

It'll be a lot 'easier' if you take the quiz again! Get a perfect score for a chance to win 5SOS tickets.
Congratulations!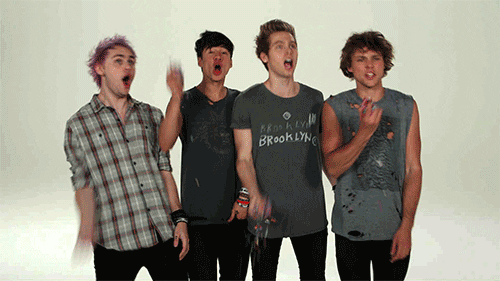 Take a screenshot and show @megmagazine's Twitter your result for a chance to win tickets to 5SOS' concert! We'll be picking 3 lucky winners to get 2 tickets!