Over the past few years, the entertainment industry has changed quite a bit thanks to the rise of streaming sites.
From movies to TV shows, streaming services offer a one-stop place for people to get their entertainment fix all at the comfort of their own homes. It seems though that every company is coming out with its own streaming sites. From Disney's Disney+ to Apple's Apple TV+, it may be hard to catch up on which streaming services are worthy of your time. It can get overwhelming with all the choices, knowing that each one can serve different purposes.
This list is here to help you with the different streaming services available now. Before you plan out your next binge-watching session, here are 9 streaming sites that are worthy of your time.
1. Netflix
The current king of streaming sites, Netflix is one of the most popular choices around and chances are, you know someone who has a Netflix account. Aside from new movies and TV shows being added every month, Netflix is also known for its vast catalog of original content. From movies like Bird Box to documentaries like Making a Murderer, to its popular shows like Stranger Things and Orange is The New Black, Netflix has a lot of original content to keep any fan satisfied (as well as classics like The Office and Friends). The best part is that you can personalize your profile so that Netflix can customize your viewing experience.
Price: 30-day free trial, Basic: Php 370 a month, Standard: Php 460 a month, Premium: Php 550 a month
2. Iflix
For those who are on a budget, iflix is a good choice. This streaming service now offers iflixFREE, which requires no sign-up or account. Iflix offers a surprisingly large amount of content with its mix of both Hollywood and local offerings. It also includes iflix originals like Hot Ones (hosted by Sam YG) and their first movie, Mystified, which stars Iza Calzado, Karylle, Diana Zubiri and Sunshine Dizon. Expect to see Hollywood films and TV series such as the entire Harry Potter series and The Flash, as well as recent local hits from both ABS-CBN and GMA. Iflix even has movies and TV shows from around Asia such as Korean dramas like Along With The Gods.
Price: Php 129 a month for access to the entire catalogue
3. HOOQ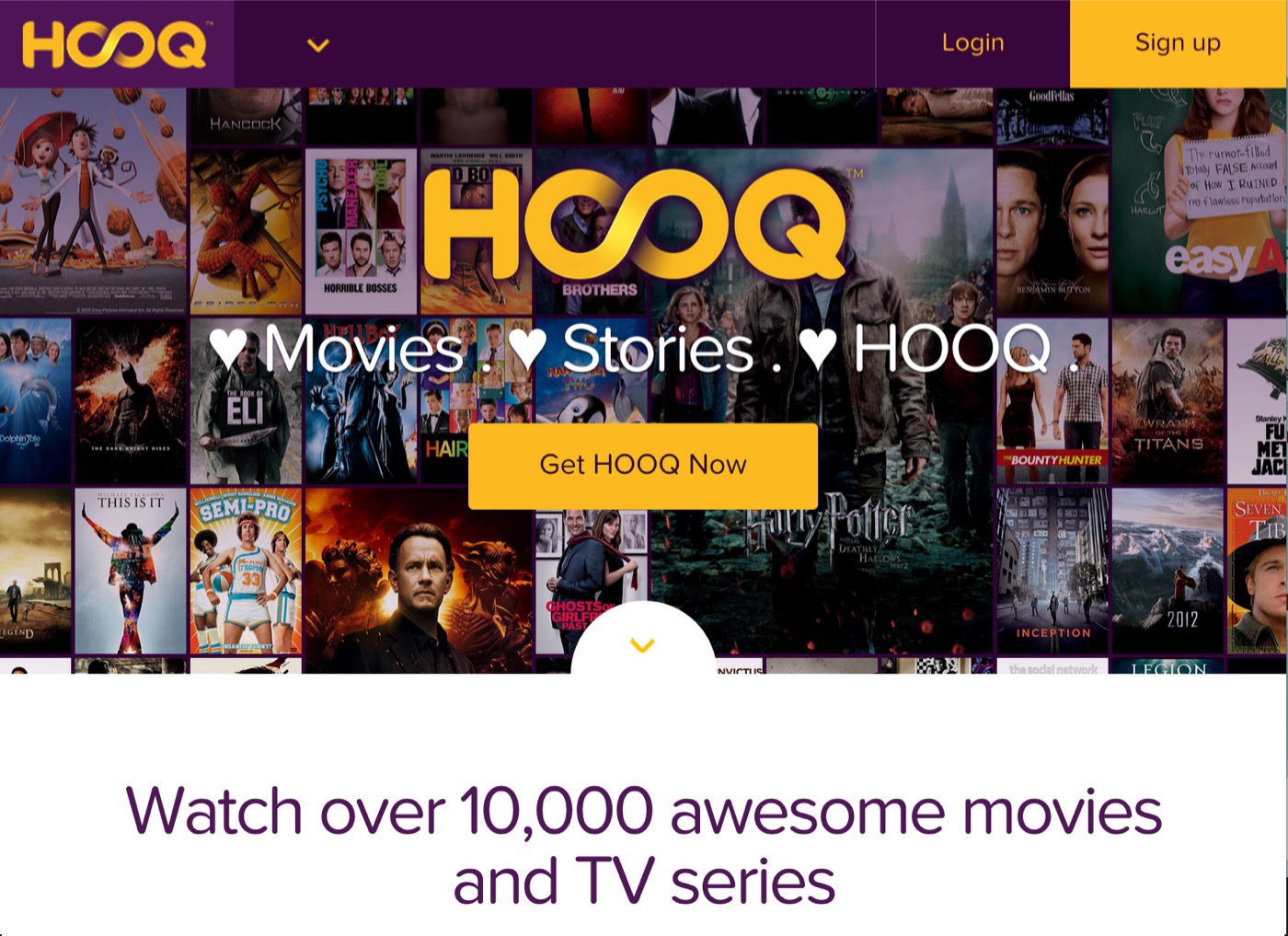 Aside from the mainstream Hollywood and local offerings, what sets HOOQ apart from the rest is its impressive catalog of classic Filipino films. Both Regal and Viva have a section dedicated to their classic films. Classic but rare films such as City After Dark Manila By Night and Sister Stella L. are available to stream here. One downside though is that some of the content requires that it be rented which adds an extra charge.
Price: 7-day free trial, Php 149 a month
4. IWantTV
As ABS-CBN's very own streaming site, IWantTV is home to all of their content. Here, you can watch current ABS shows such as Ang Probinsyano and Kadenang Ginto as well as Star Cinema films. Like Netflix, IWant also offers original movies and TV shows that don't air on ABS-CBN. Subscribers can even live stream channels under the network such as sports and news.
Price: Php 99 a month
5. Crunchyroll
Sites like Netflix and Iflix may be too overwhelming for some people with its multitude of options so there are some streaming sites that offer a much more niche experience. Crunchyroll is for fans of anime as the streaming site is dedicated to nothing but showing anime. If you're looking for an anime and manga centric experience, Crunchyroll is the streaming site for you. Plus, if you avail of the premium service, you can watch brand new anime episodes as early as 1 hour after the episode's original airing in Japan.
Price: 14-day free trial, $7.99 and taxes per month
6. Viu
Recently, the Korean wave has been hitting the shores of many countries around the world and no truer is this than in the Philippines with the explosion of K-pop. K-dramas and K-movies are big things here too, and this is what Viu caters to with its Korean only content. You can actually watch from the streaming site for free but you can pay for the premium experience which comes with benefits such as unlimited download, all-access to everything on Viu, and watching new TV episodes on the site as early as 8 hours after the original airing.
Price: Free, Php 129 per month for premium
7. MUBI
For cinephiles and die-hard movie fans, MUBI is the streaming site for you. MUBI has a unique system where there are only 30 movies on the site at any given time and they add one new movie every day which will remain for 30 days until it's is removed to make space. This might sound weird but the films chosen are independent and critically-acclaimed films from around the world that you will have a hard time finding elsewhere.
Price: 7-day free trial, $10.99 per month
8. HBO GO
HBO has their own streaming site called HBO GO. Subscribers have access to all the movies aired on HBO and its partner channels as well as live stream the channels straight. You also have access to HBO's original shows and content such as Game of Thrones,  Big Little Lies, and Westworld. The downside though is that HBO GO is only available in the Philippines to SKYcable, Destiny Cable, and One SKY subscribers with HBO as part of their cable TV plan.
Price: Depends on cable TV plan
9. Fox+
Fox+ is the streaming site from Fox and all its related subsidiaries. You can catch movies from Fox such as Deadpool and the X-Men films. It is also home to shows like The Walking Dead, Atlanta, and Modern Family. You can even watch documentaries from National Geographic. For sports fans, you can live stream sporting events through FOX Sports
Price: 30-day free trial, Php 249 per month
Which of these streaming sites do you plan to subscribe to? Let us know your recommendations by sharing this post!