On July 23, 2010, one of the greatest bands was formed on the stage of The X Factor UK.
This year marks the ninth anniversary of One Direction; the boy band that changed the world. Nine years have passed since the band first got together and went on the road to becoming legends.
To celebrate, let's take a trip down memory lane as a Directioner. Whether you were a Harry, Louis, Niall, Liam, or Zayn girl, we can all agree that we all went through these phases.
1. Fanfics, One-Shots, and Imagines

Wattpad and Tumblr were our go-to for everything related to the boys, including fan fictions that made our Directioner lives so much more exciting. The best ones gained millions of readers. If you were one of us that read fanfictions, then you would know Dark which was a famous Harry Styles Tumblr fanfic or the Wattpad fanfic,  After by Anna Todd that got adapted into a major film this year.
Sure, it makes us cringe now, but back then, we loved every single bit of it! And admit it or not, maybe you wrote one yourself, even if it was a short one-shot or simple imagines (or even maybe smut.)
2. Manips and Edits
those 1d edits all over my tl :')
i'll be lucky if i survived at the end of the day #9YearsOneDirection pic.twitter.com/HvuUFYdR6N

— vas happenin celine🍌 (@1DGirl4ever1) July 23, 2019
We used to daydream of the moment we would finally meet One Direction and have a selfie with them. The closest thing we got though was through a "manip." An edited picture of you and your favorite One Direction member, to make it look like you have a selfie together.
Sometimes, you would make one for yourself or give it as a gift to your fellow Directioner friends and it would be the picture in your wallets or your phone wallpaper. It was always a battle who could create the most creative and realistic edit!
3. Staying Up All Night for Live Streams

Sleep? We don't know her.
Seeing the boys live always comes first. Even on school nights you would have sleepovers with friends and wait until the late hours just to watch the boys' live streams. The live streams would make you feel like you're actually video chatting with them! It would make you cry actual tears if your Wi-Fi was acting up because it would hang and make you miss all the good parts. Their most genuine and funny moments also came from these live chats and we will always miss hearing Zayn say, "Vas Happenin!!!"
4. The Tumbler Aesthetic 1D Room
— tumblr rooms' ∞ (@tumblr_bedrooms) June 28, 2014
You had the coolest room if your bedroom walls were covered in posters of the boys from top to bottom.  You even had the standee of your favorite boy beside your bed, their calendar from the Take Me Home album package hung up, and their albums displayed on your table. Don't forget the fairy lights for those nights you would cry over wanting to meet them with while their sad songs play in the background!
5. Adapting Into Their British Slang

The British slang and accent are charming, but it never appealed to you as much until the lads came around. You started to use love, darling, love bites, and much more British slang into your everyday conversation. It would give you a heart attack when the boys would refer to the fans as babe or loves. We started putting "x." (which means kiss or kisses) at the end of our messages, just because the boys do the same. Let's not forget how the only thing we could think of is how we wanted to try Nando's chicken because Niall was obsessed with it.
6. DRAMAAA!!!

The Twitter wars, fake articles, and negative news created havoc within the fandom. You really went through it and you should be considered a Directioner veteran if you witnessed all the drama that went on in the fandom.
From Louis and Zayn's twitter fight to rumors and news created by The Sun or Zayn leaving the band (right before the show in Manila… still crying in the club about that) But with each one that happened, you were there protecting and standing up for the boys no matter what. As they say, you don't mess with the Directioners.
7. Online Friends become real friends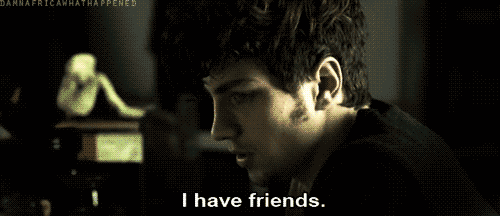 One of the best things about being part of the fandom was the new friends you met all over the world. Even though you never met each other in person, you found best friends online because of your love for the band. If you're lucky enough, you even meet them in person when you go to the concert or 1DPH fan parties. You can't deny it, the boys really did have an impact on getting us out there and creating some of our best memories to date.
8. Picking the right outfit for the 1D Concert so you get invited backstage and fall in love with your favorite boy
12 year old me deciding what I should wear to one direction's concert so they would see me and take me backstage pic.twitter.com/1nQPgzVRhg

— Santa Claus (@1DAFSanta) June 18, 2019
Blame it on the dozen of fan fictions we read for giving us hope that maybe, just maybe, we have a chance in meeting them and fall in love. You spend days before going to their concert to find that one perfect outfit that will catch the boys' eyes. You'll even wait around after the concert, hoping that someone from the management will come up to you and say those magical words of "the boys want to meet you."
9. They're just on a break…
Nine years is no joke. And since 2015, they have all started their own solo careers. Whenever someone would ask you if you were sad about them breaking up, you would be in denial and say "They'll come back. They're just on a break!"
We get it. There's nothing harder than letting go of the band that we grew up with and changed our lives. But it just goes to show how much they mean to us. We will always support their solo careers, but hey a girl a could dream that someday they'll reunite, right?
me to one. one direction
direction: please and simon
come back, it's cowell:
been 9 years#9YearOfOneDirection#9YearsOfOneDirection pic.twitter.com/8h2cTgjUdb

— person (@ieat6abies) July 23, 2019
Don't you just wish you can go back to those days? *cries in one direction* but one thing's for sure, One Direction and the fandom will go down in history.
Share this article now to celebrate the #9YearsOfOneDirection! ONE DREAM. ONE BAND. ONE DIRECTION!