For the past few days, along with the premiere release of Oceans 8, Anne Hathaway has successfully captivated the Internet.
Even for those who haven't seen her latest movie, there are stills and photos from the set circulating around the internet that couldn't have been missed.
We all know Anne for her roles in Princess Diaries, The Devil Wears Prada, and Les Misérables. However, there is much more to the actress than meets the eye. Here are 5 facts about Anne Hathaway.
1. Anne Hathaway is actually named after William Shakespeare's wife.
There has been a post gone viral on Twitter that has started a web of theories. The tweet points out the uncanny resemblance of Anne Hathaway's husband, Adam Shulman, to William Shakespeare.
anne hathaway is being talked about for her beauty but what about the fact that her husband looks very similar to william shakespeare and william shakespeare's wife's name was literally ANNE HATHAWAY…… pic.twitter.com/UR0x4bnL8N

— 🧚🏾‍♀️ (@PEACHYBLACKG0RL) July 1, 2018
2. Her mother helped her connect with her role as Fantine in Les Misérables.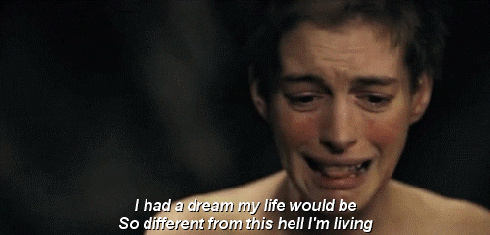 Kate Hathaway, Anne's mother, had been an understudy of the same role. It was for Les Misérables's first traveling tour. Consequently, Anne had gone to her for inspiration and confidence in doing the role. After her mother told her about her experiences as Fantine, she had managed to connect even deeper with her role. She felt as though it was in her DNA and family legacy to play the role.
3. She had renounced her Roman Catholic beliefs when she was 15 years old.
After her brother came out as gay to their family, Anne had changed her beliefs. "Why should I support an organization that has a limited view of my beloved brother?" she said in an interview with HuffingtonPost. 
4. She had landed the role of Mia Thermopolis in Princess Diaries after one audition.
At the time of her audition, she was also in the middle of another production for an independent film, called The Other Side Of Town in New Zealand. Initially, she was told that director, Garry Marshall, was the only one who'll be at her auditions. However, what had met her left her dumbfounded. She had seen multiple important people in the venue including casting directors from Disney and multiple assistants. She was so nervous that she had fallen out of her chair in the middle of her audition. However, her growing nerves as the auditions went along were the reason behind her success.
If you're ever sad please just look at these photos of anne hathaway and chris pine on the set of princess diaries 2 pic.twitter.com/WSEZWBmykX

— laura ✨ (@daisyrdley) July 6, 2018
5. Anne Hathaway wants to rebel against the imposed standards on women.
When asked if she has ever been rebellious in her interview with Refinery29, she lights up and mentions her favorite rule to break: "You can't do this because you're a girl." Anne Hathaway aspires to propagate the celebration of oneself in every aspect.
Did you learn something new about Anne Hathaway? Leave a comment and share this article!