After the huge success of Yes Please's F.R.I.E.N.D.S night, Yes Please just concocted another new night concept that will make all J.K. Rowling fans rejoice!
Whether you grew up reading the book or loved the movie, we solemnly swear we are up to no good with Yes Please's Harry Potter Nights!
Running the whole month of February, not only can you watch your fave Harry Potter movies in your fave 90s-centric bar, but you can also grab grub and drinks inspired by everyone's favorite witching and wizarding world! And yes, you can get Honeydukes Chocolate Frogs too.
Check out these Harry Potter-inspired food and drinks at Yes Please!
Severus Snape (P350)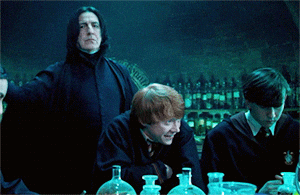 For those celebrating love month with unrequited love, this one is for you. This cocktail is inspired by the OG love martyr and Potions professor, Severus Snape. It's made with Monkey shoulder, amaretto disaronno, Dr. Pepper syrup, and the witching additions of lime and egg whites. An ode to one of Slytherin's most iconic, this one is for all the Slytherins in the house!
Amortentia (P450)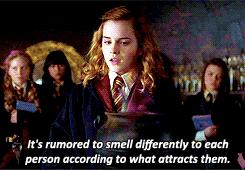 Perfect for the noble and loving members of the Gryffindor house, the Amortentia is dubbed as the most powerful potion in the land, this drink is all you need to make your Valentine's day complete! Made from a berry mix, peach liquor, lemon juice, sugar syrup, and a splash of prosecco, this drink will make your heart full!
Hermione's Bouillabaisse Dip and Hagrid's Stoat Sandwich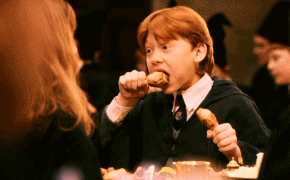 Wondering what Ron's been eating? We stole one of Hermione's recipes made from the cruelest crustaceans (salmon, clams, mussels, shrimp) and combined them with a sauce made of tomatoes, saffron, Pernod! It comes with warm toast! You can also grab Hagrid's Stoat Sandwich made of roast beef, green cheese melt, beef jus, and sourdough bread!
Polypotion Juice (P350)
Fresh from Potions and Mixology Class, Yes Please is also serving up a wicked Polyjuice Potion that tastes better than how the portrayed it in the film and books! It's made from a Hendricks infused peppercorn base, some cucumber juice, pomme verte, a spritz of lime, and a secret sherbet!
Hogwarts Steak & Bean Kidney Pie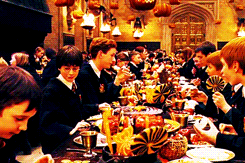 You can also complete the Great Hall experience with this pie! Braised beef shank, red kidney beans, shortcrust pastry, and a dollop of pumpkin puree with pumpkins from the Herbology class greenroom!
Butterbeer (P350)
How can you host a Harry Potter night without any Butterbeer? You don't. Just don't. No need to fly on your broom to get your butterbeer fix, Yes Please is serving it up from off the tap! Made with Ketel one Infused Vanilla, butter reduction, creamy butterscotch, soda water, and topped with some vanilla foam, this is your must-have for a chill night out with your muggle squad!
No wizarding costume needed! Hufflepuffs, being the homebodies they are, are encouraged to go to for a night of magic, mischief, and madness at Yes Please! See you there, muggles!
Yes Please is located at The Palace Manila in the heart of Bonifacio Global City. It's open from Mondays to Saturdays, 6PM onwards. For reservations, you may reach Yes Please at +63917 140 7777. You can also check their Facebook and Instagram for updates!
Will you be trying out these new Harry Potter-inspired cocktail drinks at Yes Please? Share this post to your drinking buddies!