This month's MEG Cover is totally giving out the Leo Season vibes as Kyline Alcantara transforms into a modern goddess through her all-white ensembles, with an added golden touch. Sometimes, a blank canvas and a bit of gold are all you need when you have the confidence and inner beauty to flaunt the art that you are.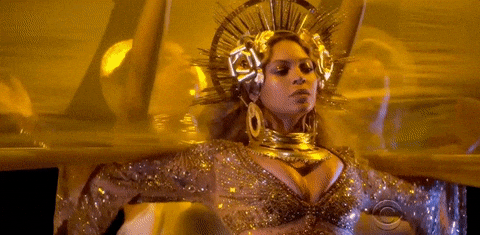 Our MEG Idol, Kyline Alcantara shows you how to let your confidence radiate and embrace your fearlessly authentic self by wearing simplistic all-white outfits!
1. Goddess of Youth and Beauty
Her first look let the beauty of her youth do all the talking. In a one-shoulder white crop top and cream linen pants, the outfit definitely let her natural beauty be the center of attention. Kyline Alcantara proves in this look how a simple coordinated outfit can still help you achieve utmost elegance. If you want to level it up a bit, you can always throw on a striking golden eye makeup look, just like Kyline, to add a modern edge. Style doesn't always have to be complicated and sometimes, the best outfits are the ones that are effortless. Wearing this kind of number, you'll surely be a divine personification of everlasting youth and beauty!
2. Goddess of Wisdom
Wearing a ruffled one-shoulder and structured cream dress with a delicate damask floral pattern, this reminds us of what the goddess of wisdom, Athena would wear. Athena was always praised for her knowledge and similar to her, Kyline is also wise behind her years. Kyline makes sure that she stands for who she is and not what people expect or want her to be. This is an outfit that speaks for you and says that you mean business and demand respect. However, that doesn't mean you have to look boring and old to do so.  Kyline still kept it youthful and strong by sporting a slicked back hairstyle, laid down her baby hairs and sported a golden eye look–complete with golden flakes. Definitely a statement piece among her other looks!
3. Goddess of Charm
Her last outfit brought a sense of romance that is very fitting for who Kyline Alcantara is. In a satin cream wrap top and plain high-waisted shorts, it represented her charming personality very well. Comparable to Aphrodite. the goddess of beauty and desire, Kyline teaches us a thing or two on how to charm people using a simple fit and a bold personality (and gold makeup because we're just extra like that). Pair your basic white shorts with a top made out of delicate materials to create a softer silhouette to your outfit. Her makeup look is also very representing of who she is, as she never fails to bring out her genuine and daring personality.
Kyline Alcantara's cover looks just screams: "dare to be gold, solid gold baby."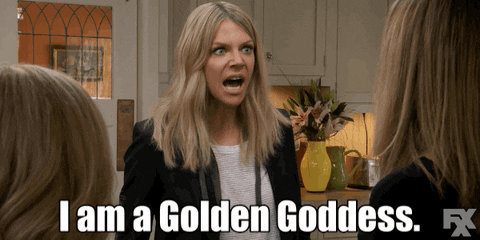 Share this article now so we could all be our golden goddesses in our own right!