The year 2018 was such a moment for TV and film. For one, Netflix revived the rom-com, rebooted loads of old-school faves, and spent a whopping $1 million to keep Friends on its platform (we're keeping our opinions at bay here).
And the big screen did not disappoint either! So many superhero movies flew by, almost as quick as a snap of a finger—whoops, too soon? Also, a huge shout out to Asian representation sensation Crazy Rich Asians for making us feel seen—and also kinda broke—in Hollywood.
All that in one year, can you believe? Time truly flies when you're having fun (binge) watching good stuff. So we're definitely having a hard time keeping this list short.
Take some time to think for a sec. How can you change someone's life this year? There's a hero in each and every one of us. May these amazing people we see on the big screen inspire us to take action, even in little ways.
Without further ado, here's our list of our 2018 role models in TV and film! If we left out your faves, just give us a shout on social!
1. The Fab Five, Queer Eye
Imagine being told that it's okay to love yourself not just by one but five gloriously fabulous gay men? In these toxic and turbulent times, Antoni, Tan, Jonathan, Karamo, and Bobby became the shining beacons we sorely needed. They opened up dialogue to bridge gaps and create understanding. And that makes them heroes.
They teach us that self-care is never overrated. That true change starts with yourself. I'm not crying, you are!
2. The Wasp, Ant-Man and The Wasp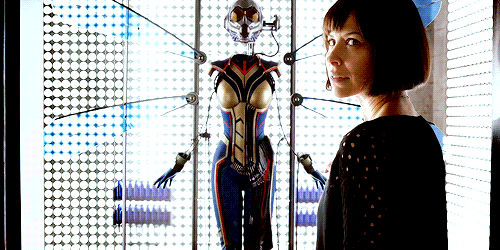 The future of is female—and isn't afraid to kick butt! Hope van Dyne a.k.a. The Wasp is now a fully fledged superhero, who isn't held back from showing her strengths anymore. Did we mention the super cool winged suit? And that isn't even her true power—it's her belief in her mission and herself that gives her strength.
3. Rachel Chu, Crazy Rich Asians
Name someone more courageous and classy than Rachel Chu, we'll wait. All that from a non-crazy rich (Singaporean) Asian. Plus, Rachel never let other people's opinions of her get in the way of her self-worth. She knew that she was enough for herself even though others saw her as different. Rachel trusts in her strengths, her smarts, and her mahjong skills to boot!
RELATED: Crazy Rich Asians: The Women Were The Pillars Of The Film
4. Rosalind, The Chilling Adventures of Sabrina
We didn't get the sitcom or talking Salem. But we did get a teen drama that features a feisty girl hell-bent on beating the patriarchy! We're not just talking about our main girl Sabrina. It's her best friend Rosalind—or Roz, for short—who steals the show here with her outspokenness.
She sets up the Women's Intersectional Cultural and Creative Association (WICCA) in their high school to stand up to bullies. How far would you go to stand up for a friend? Roz shows us her woke and visionary way.
RELATED: Which Character From The Chilling Adventures of Sabrina Are You?
5. She-Ra, She-Ra and the Princesses of Power
We really can't get enough of these reboots! She-Ra isn't just a princess of power. As Adora, she's a soldier trying to reconcile two opposing sides of herself. She represents every girl who's ever doubted her own strength or path in life. But she also reminds us that it's okay to be vulnerable, because we'll always have the inner strength and the friends to help us power through.
6. Elastigirl, Incredibles 2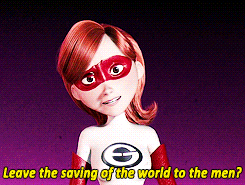 Who says housewives can't be heroes too? Helen Parr a.k.a. Elastigirl breaks gender roles, all while shedding light on modern family dynamics. Mothers nowadays are often pulled in so many directions at once, that they often have to compromise. So she's truly a role model mom because she still balances a family life with her passion for saving the world.
7. Dong Shan Cai, Meteor Garden 
That flying kick was honestly enough to land Dong Shan Cai on this list. But also we, at Edukasyon.ph, stan go-getter students so there's that, too. She's a feisty girl who stands up for herself. Her hard work shows both in school and her part-time job. Also she has time for a love life. How, girl, how?!
8. T'Challa, Black Panther
Wakanda forever! As the Black Panther, T'Challa took on the sudden responsibility of king and superhero without question. But it wasn't enough to be the king of a nation. T'Challa upheld tradition but also realized technology needed to be shared, not kept secret. He stands for justice and progress, but also opening up these opportunities to the rest of the world.
9. Freddie Mercury, Bohemian Rhapsody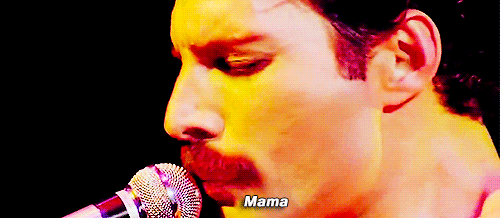 All the world was truly a stage for Freddie Mercury. He battled his own demons—inside and out—but in the end, he owned who he was. Freddie Mercury is a reminder that embracing who you are makes all the difference. And that it doesn't do to be less than bold. Check out our special on what students can learn from the legendary singer!
RELATED: Which Queen Song From Bohemian Rhapsody Are You? 
Who else inspired you to be better this year? What other movies did you love? ! Looking forward to seeing you again and helping you maneuver through College Life in 2019. Spread your words of wisdom with us by becoming a student contributor—sign up now! Inspire and be inspired with us on the Edukasyon.ph blog!