There's no doubt that Iza Calzado is one of the most beautiful actresses in local showbiz today, with gorgeous features, an eye-catching smile, and an enviable morena glow. But if you guys remember, she was overweight when she was a teenager–and she's not ashamed of it. In fact, Iza's starting a movement now titled #TheBodyLoveRevolution that champions love for one's body, no matter one's shape and size. Related: Here's What Really Happened at Iza Calzado-Ben Wintle Engagement Host Bianca Gonzalez talked about Iza's journey in one of her Instagram posts yesterday. She said, "I never would have thought that this gorgeous, confident woman I see on TV also has her share of breakdowns because of her body. Thank you Iza for the trust in sharing all these new stories! Whoever is dealing with body issues must read this. (What she went thru during a casting, how she finally accepted herself but others still don't, and what her fiance @benmwintle told her that opened her eyes.) You will truly be inspired. ❤"
Bianca's
article
published in The Philippine STAR started off with Iza's post last Febuary 14, where the latter confessed to having "abused" her body for the past 35 years. How fitting and unique, to post about loving her body on the day of love! Iza's Feb. 14 post read: "I have abused my body the past 35 years and now I just want to tell myself this – YOU ARE ENOUGH. I will no longer overstuff you with unnecessary junk or starve you from nutritious and life giving food. I will no longer make you do so many workouts that can cause you to break down and get sick. I will no longer make you suffer. I want to make peace with you, my beautiful and strong body. Today and always, I promise to try my very best to love you, respect you, honor you and celebrate you every single moment. You are my home and you are me. I LOVE YOU. ❤️ 
#thebodyloverevolution
" It was the first time Iza had confessed about surgery, pills, and anorexia, and her confession was met with much love and support from friends and netizens.
Some highlights of Iza's body journey from Bianca's article include the following:
Age 15
–This was the time that Iza found that her pants size was a 42. But even if she was at her heaviest at 220 lbs, Iza was actually happy because she had embraced her size and would eat to her heart's content. Iza said in the interview, "
Sabi ko nga, parang mas masaya pa ako 'nun eh
. I had embraced being big and there was no pressure to be anything other than that. 
Gigising ako sa umaga
, I'd think, "I love it, 
kakain ako
!" 
Hindi ko iisipin yung, "Naku, hindi ako pwede kumain ngayon."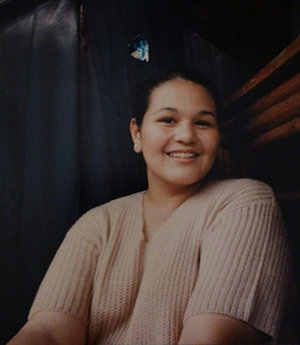 Ages 16-17:
It was during these years of Iza's life that she lost weight drastically, because of her desperation due to pictorials at school. At 16, she had chicken pox and wasn't eating much. When people saw she lost weight due to not eating much, she decreased her food intake. It got so bad that she would only take one sandwich from three sandwiches a day; one cracker after three crackers a day! She had symptoms of someone anorexic and bulimic. "I had all the symptoms of being anorexic—I was weighing myself every day in the school clinic, I was hardly eating, on the weekend I would binge and then throw it up," Iza reveals in the interview. "
'Dun talaga
nag
-start yung hate. But then I loved it, too, because I was getting attention I never got before, because I was getting thinner." At age 17, she had almost lost 80 lbs. Iza remembers how happy she was that her crush at school also became her boyfriend!
Age 19:
Iza's weight yo-yo'd because she'd binge eat with her boyfriend on dates, then eat almost nothing when they weren't together. She also tried Bangkok pills to lose the weight.
Age 21: 
Iza had surgeries done. She was actually cast in the GMA 
fantaserye, Darna
, but turned it down due to body insecurities. She also felt insecure about her stretch marks after losing weight and surgeries.
Age 23-26: 
She tried different diets. It was at age 26 that she finally got into running. "This was when I tried running and it empowered me a lot." Iza also recalled a difficult time when she felt that she was trying to lose weight just to please a guy.
Age 32: 
This was when Iza put body make-up for 
The Biggest Loser 
on ABS-CBN to hide her stretch marks. Her self-esteem dipped because of it. "
Naiintindihan ko kung bakit hindi pwedeng wala
, because its still TV, but at the same time, 
masakit 'yun
. I felt, '
Ganun ba talaga ka-pangit? Siguro nga, ganun ka-pangit,"
she said in the interview.  She says how she got bashed whenever she'd go to events or even post photos of herself with her stretch marks visible. "
Ano ba 'yan, kita yung
 stretch marks!' or '
Diba
, as an
 artista
 she has to make sure that she looks polished and perfect?' And I would think, '
Ganun ba talaga
?'"
Age 35: 
This was when Iza finally learned to love herself, and with the help of her fiance! (She chose the right man, we say!) Iza confessed to feeling insecure about a lot of other women's bodies, and she would complain to her then boyfriend and now fiance, Ben Wintle, about getting envious of other women's thights, butt, etc. "One time, we had an argument and he told me, 'You know how hard it is to be in my position? I don't want you to have to seek my validation about your body, because you are more than that, Iza.'" She cried tears of joy, of love, right there and then in front of Ben."
And now at her current age, 35, Iza, has learned the art of body love and embracing one's flaws. She also says she looks and feels her best at her current age. Iza's campaign, #TheBodyLoveRevolution, recently came out with a video about it. The campaign encourages others to love their bodies, feel good about themselves, and embrace their imperfections. It also wants others to be open about their insecurities. Iza's realization about her journey with her body and loving herself, is this: "I now understand that it takes more than just wanting to do the work or putting in the work, there are so many factors that come into play when it comes to our weight and our bodies. We shouldn't be judging others, and we should be kinder to ourselves." #TheBodyLoveRevolution featured dozens of celebrities that the actress asked to participate, all talking about how grateful they are for their body, no matter what size and shape it. Seen in the video are actresses Bea Alonzo, Judy Ann Santos, Solenn Heussaff, hosts Nikki Gil, Bianca Gonzalez, Joey Mead-King, designers Rajo Laurel, Mich Dulce, media like Myrza Sison, Raymond Ang, Ces Drilon, Irish Dizon, and even Iza herself talking about how she loves her stretch marks.  Erwin Heussaff one of the few guys in the video, laughingly says "I do that every morning!" implying he says I love you all the time to himself during daytime. "I love my body–my imperfectly perfect body," Judy Ann says during the video's ending. Even
Liza Soberano
, deemed as the most beautiful face in local showbiz (and even the world!), has acknowledged the campaign, reposting #TheBodyLove revolution in her Instagram account, and saying that she herself is learning to love her flaws! Did you know that she feels insecure about her arms, hips, and, thighs? Her caption read, "Self-love is a very sensitive topic. Being under the limelight I constantly battle with criticism and judgement and it definitely doesn't help that i'm an over-thinker. I often tend to think people are judging me when they probably really aren't. So thank you 
@missizacalzado
 for sharing this beautiful movement with me. Starting today I will definitely try to learn to love the parts of me I hate the most, be it my arms, my big hips and thighs. Every human has insecurities when it comes to their body, but did you ever hate that part of you before someone pointed it out? So yes self-love must start with ourselves, but i definitely agree that it also has to come from others as well. Words go along way, be mindful the next time you point out someones flaws. 
#TheBodyLoveRevolution
proudly made by the 
@shetalksasia
 team."
As the famous song goes, "Learning to love yourself is the greatest love of all." How about you, what part of your body that you think was an imperfection are you proud of now? What will you say when you write your own #TheBodyLoveRevolution post? Sound off in the comments below!
Words by Melissa G. Bagamasbad
Read more: