Stranger Things Season 3 has finally released on Netflix and if you're not freaking out about it and rushing home to binge-watch all the episodes, well you should!
The Duffer Brothers had us waiting for nearly a year since the release of the last season, but we're here to tell you that it was worth the wait!
(Before we get into it, you know how much I love putting on some fitting background music while you read, so let's turn it up with "Let's Go To The Mall by Robin Sparkles".)
This song perfectly captures the whole vibe of this seasos. From '80s references and to the location of where all the action happens, the Starcourt Mall… though maybe Robin Sparkles was wrong. Maybe we shouldn't go to the mall, considering all the dangerous things that will go down there. 
This season develops the character arcs of our favorite kids and realizing that they can't just stay babies forever. This season highlights the personal struggles of each characters as they grow up into adulthood. While there are developing the relationships between them, it will also complicate a lot of our favorite ships. No doubt that this season will make you laugh, cry, and fall in love with the characters all over again.
Don't worry, this article will be spoiler-free! So, instead, we're going to talk about the major nostalgic scenes from Stranger Things 3 that we totally relate to during our teen years. 
Growing up, the mall was probably your go-to hangout spot with your friends. You guys watch movies, eat at the food court, take some pictures at Kodak (which was a competition in school of who had the most printed photos on your colored jelly wallets.)
Well, our favorite gang Eleven, Mike, Dustin, Will, Max and Lucas are coming out of their basement to face some serious teen drama, as well as the PTSD from the last battle with the upside down.
1. First Love Quarrels and Kisses
With the budding romance between Eleven and Mike as well as Max and Lucas, the season takes part in showing that young love includes some of the silliest arguments. This also includes the obsession with spending as much quality time with their first love.
We all remember our first boyfriend or girlfriend, where you can't seem to get enough of each other, the make-out sessions and hand-holding. With those happy times comes the first fight you have as a couple. During this time, you dramatically talk to your respective friends about it like it's the end of the world while the other tries to show how he or she is better off without the other by having a girls only or boys only day.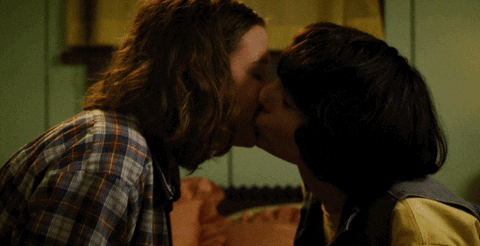 2. The Talk
Seeing a child grow up and get their first boyfriend or girlfriend is hard for any parent-child relationship. From setting boundaries, leaving the door open, or quickly pretending to do something else when you hear the door knob turn. Guilty of this? Then you would have to deal with your parents having the heart-to-heart talk about knowing limitations and all that. Then you, as the teen, can't help but cringe at the awkward conversation between you and your parent!
3. The Mall was our Home
The Starcourt mall is one of the highlights this season and reminds us that everybody during their teen phase loved the mall. A peak memory in your teen social life is going to the mall after class or during the summer. You knew where all the stores were and the workers there know you by name. If you were a rebellious one, you would even try to sneak in into an R-rated movie, either pretending to be old enough at the ticket booth or asking older teens to buy the ticket for you.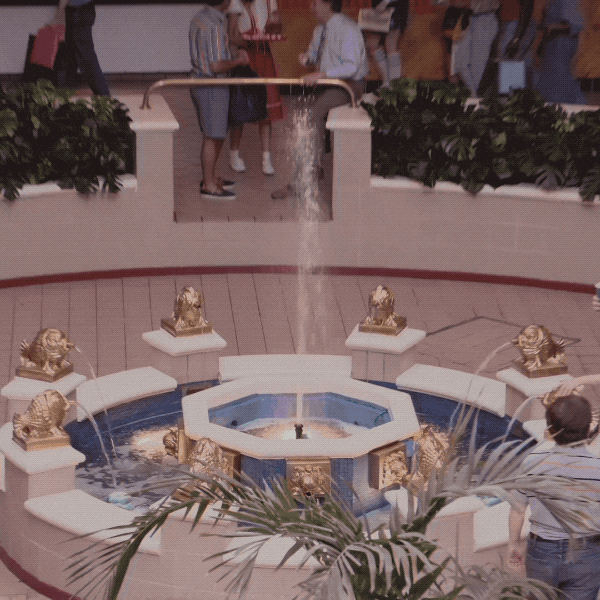 4. Oh, Puberty!
The kids are not kids anymore. They're teens now! If you haven't noticed by Mike's sudden growth spurt, the boys' deep voices, Eleven and Max's distinct facial features, they're not babies anymore! One of the tell-tale signs that you are at the stage of puberty is the dreaded pimples. Thank god for the sudden trend of skincare now! But back then zits were just that, and when your friend mentions it you, you just want to smack the life out of them, like you didn't already know that it was there before!
5. Celebrity Crushes, Magazines and Sleepovers
Remember when you would beg your parents to allow you to spend a night with your BFF? You would have all-nighters that include major dancing and singing, eating ice cream or pizza while gossiping about the latest drama in school. Everyone also had a stack of teen magazines at home that you made your parents buy at the mall or grocery store, either because of the free poster inside or the latest 'who's dating who' article in it. Our walls were covered from every poster of every boy band, actor or actresses we had a crush on that we got from the magazine. Our favorite articles were those biographies about our celebrity crush that tells us their favorite color or animal, what their dream girl or boy are like, their motto in life, and their most embarrassing moment.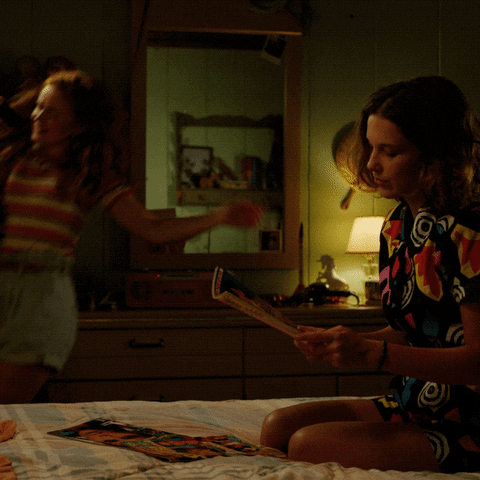 O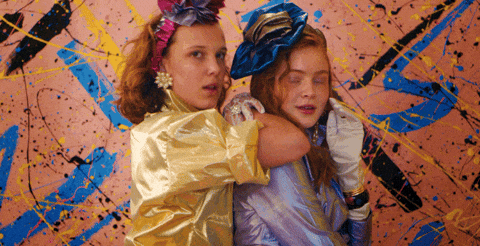 This season of Stranger Things 3 is a total throwback to our teen years and the show can't get any better as it always gives what we want and more!
Watch Stranger Things Season 3 out now on Netflix and share with us your favorite relatable moment from the show!